Electrical safety in letted homes and apartments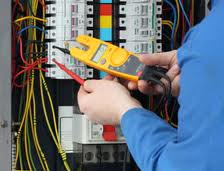 There are around 30 deaths and 4,000 accidents annually in the UK involving electrics. If you let property in England & Wales you must ensure that electrical equipment and the electrical system are safe. It is the duty of every landlord to make sure that the property that they are renting is fit for the purpose for which it is intended. This includes the fixed electrical wiring.
Landlord Electrical Safety Certificates
Every landlord should have a Landlord Electrical Safety Certificate for each property they own.
You should ensure that tenants are given copies of operating and safety instructions for ALL supplied electrical equipment in the premises and you should carry out regular checks to ensure tenant safety.
How long is the certificate valid for?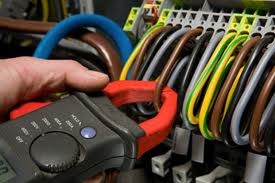 Typically the certificates are valid for a maximum of 5 years or at the change of occupancy. However it is up to the tester to specify an amount of time based on the test results, experience and judgement.
If you do not hold a valid certificate you may experience problems getting adequate landlord insurance as some insurance companies will not offer you a policy unless a safety electrical certificate has been issued.
Also, if you do not have a valid certificate then if your tenant is unfortunate enough to have a problem of an electrical nature while you property is being rented, you may be liable. It will be up to you to prove that the electrical installation was fit for service at the time of renting and that the onus of blame lies elsewhere. Your up-to-date electrical safety certificate will ensure that you can do this.
A range of safety tests and certificates
Aardee electrical services offer a range of certified test and inspection services suitable for home buyers, landlords and businesses. These include:
Landlord's IEE visual Test Inspections
Landlords Electrical Safety Certificates
Residential and commercial NICEIC inspections
Home purchasers Visual Electrical Inspections
Give Aardee Electrical Services a ring today for a friendly chat with a qualified electrician about your electrical certificate requirements.
Contact Aardee Electrical Services Today!
Contact Aardee Electrical Services today for a free, no-obligation quote! Just leave your name and either email address or phone number and we'll get back to you as soon as possible to discuss your requirements or query.
Alternatively, please telephone Aardee Electrical Services on 02920 810 315 or 07702 162 692.
Got an emergency and need us quickly? Aardee Electrical Services offers a 24/7 callout service all year round for electrical emergencies. Just call us on 02920 810 315 or 07702 162 692 day or night for a fast emergency response!